Engage your customers through personalised experiences to grow a more loyal customer base, ultimately leading to an increase in sales.
In this age of enlightened, empowered consumers, brands have been increasingly challenged to redefine customer-centricity both in terms of what it means and how to demonstrate it with authenticity.  
Research has shown that 80% of consumers are more likely to make a purchase when brands offer personalised experiences. So clearly, personalisation has become the baseline standard for engaging customers and delivering a satisfying customer experience. 
Personalisation is basically a way of adding value to a customer by offering them a brand experience that is tailored to their preferences. It is conducting a relationship on their terms. 
That means everything from the standard Dear <first name> email salutation to offering discounts on their most frequently purchased items, to knowing that they prefer email to SMS communications.
Personalisation goes beyond segmenting your customers by gender or demographics. You need to factor in other aspects like psychographics and past purchase patterns. And it's important to examine data from multiple sources to get as finely honed a perspective as you can.  
Research has shown that 71% of consumers feel frustrated when a shopping experience is impersonal. With 80% of frequent shoppers saying they only do business with brands that offer a personalised experience. Targeted and relevant offers achieve a much higher customer response compared to the generic promotion of products across the board. 
The new frontier of customer personalisation.
The pandemic environment we've been navigating for many months now has created a profound shift in consumer habits. Research has found that in response to economic pressures, store closings and changing priorities brought about by COVID-19, 75% of U.S. consumers have tried different brands and new methods of shopping,
These changes have shattered brand loyalties, with more people purchasing from private labels and small businesses. In fact, it's predicted that 80% of consumers are likely to continue spending their money in that market segment. Finding new ways to personalise communications and engage your customers may help restore some of that lost loyalty. 
And then, of course there has been the rapidly growing preference for the safe distance and convenience of e-commerce shopping. This trend comes with a whole new list of customer expectations and requirements for personalised experiences.  
Core elements for engaging customers with personalisation.
 According to McKinsey, eight core elements are needed to succeed in personalisation.
Data management.

Gather data that will give you a rich, multi-dimensional view of your customer data. It's more important to have the right data than an extensive store of data. 

Customer segmentation and analytics

. Segment your customers and identify their value triggers

Playbook.

Create a playbook of triggers and responses. The objective is to build a library of offers over time that can be matched to individual customers

Decision engine.

Develop a multichannel decision engine to coordinate campaign messaging. This will prevent conflicting communications 

Cross-functional team.

Have a cross-functional team to manage weekly deployment in a test-and-learn culture

Talents, capabilities and culture

. Make sure that you have the right people with a representative mix of expertise on your team

Technology enablement.

Maximise the value of existing technology before moving over to a complex optimised technology platform

Test and learn.

Get started and use analytics to iterate and improve over time.
 
The key to success here, as with most things, is to start small and build.
Is personalisation overrated?
While personalisation has recently been hailed as a marketing necessity, not everyone is convinced of the hype.
Marketing author and speaker Professor Byron Sharp is one such skeptic. He advises the use of 'sophisticated mass marketing', which is the process of segmenting only when necessary. For example, if you sell clothes for men and women, create two sets of ads – one aimed at women and one at men. There's no real need to go any further than that.
This line of thought asserts that people are more alike than different and marketers should resist the very human inclination to focus on the differences. One unified message to all your customers will work just fine. And save a lot of marketing budget. It's something to think about.
How personal is too personal?
One of the challenges of personalisation, is gathering enough data to make truly relevant offers, without giving the impression of invading customer privacy. It seems customer sentiment is split on the subject.
In one Forrester Research study more than half (52%) of shoppers surveyed said they worry about retailers knowing too much about them, with many consumers feeling uncomfortable about sharing too much of their personal information. At the same time, more than 50% of consumers said they were willing to share information to get personalised discounts on favourite products.
So, it's a fine line to walk. Gather data where you can, use it wisely and respect customer privacy. 
Getting personalisation right.
The right measure of personalisation, delivered in the right way, at the right time, will help power customer engagement. From there, it's a matter of earning trust, nurturing relationships and building loyalty.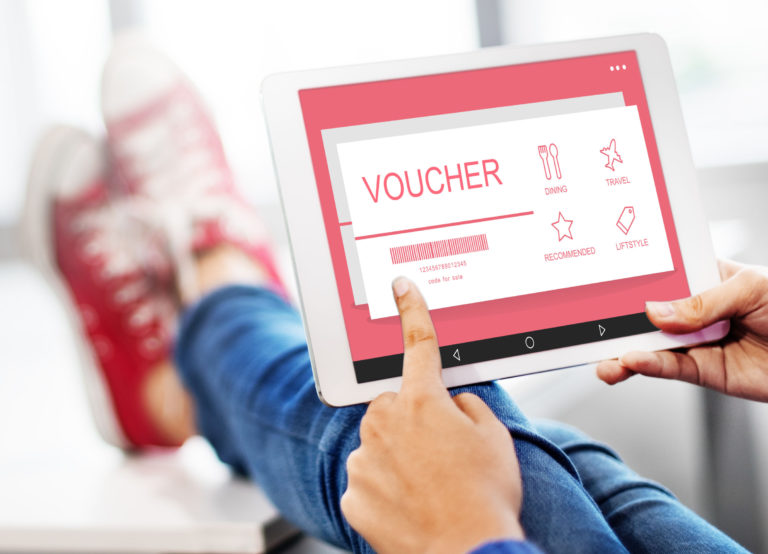 Get in touch and let's talk about what you need to create the kind of personalised customer experiences that drive engagement, loyalty and financial performance.