Reward programs are no small investment.
So it's worth your while to make sure your employee, customer and channel partner reward strategies are optimised for the most effective results and the best returns.
Whether you're new to the rewards game, or need to freshen up an existing program, this guide will give you the straight-forward, practical advice you need to maximise the benefits of rewards.
Here, you'll learn:
How rewards work to create emotional connection and build positive relationships
What neuroscience reveals about how rewards work to influence human
behaviour
How to make rewards personal, meaningful, memorable and effective
tools for changing behaviour
The importance of flawless fulfilment in creating a meaningful rewards
experience and helpful tips to optimise delivery
How to choose rewards with meaning and purpose
Useful tips for developing a sound reward strategy
And more expert insight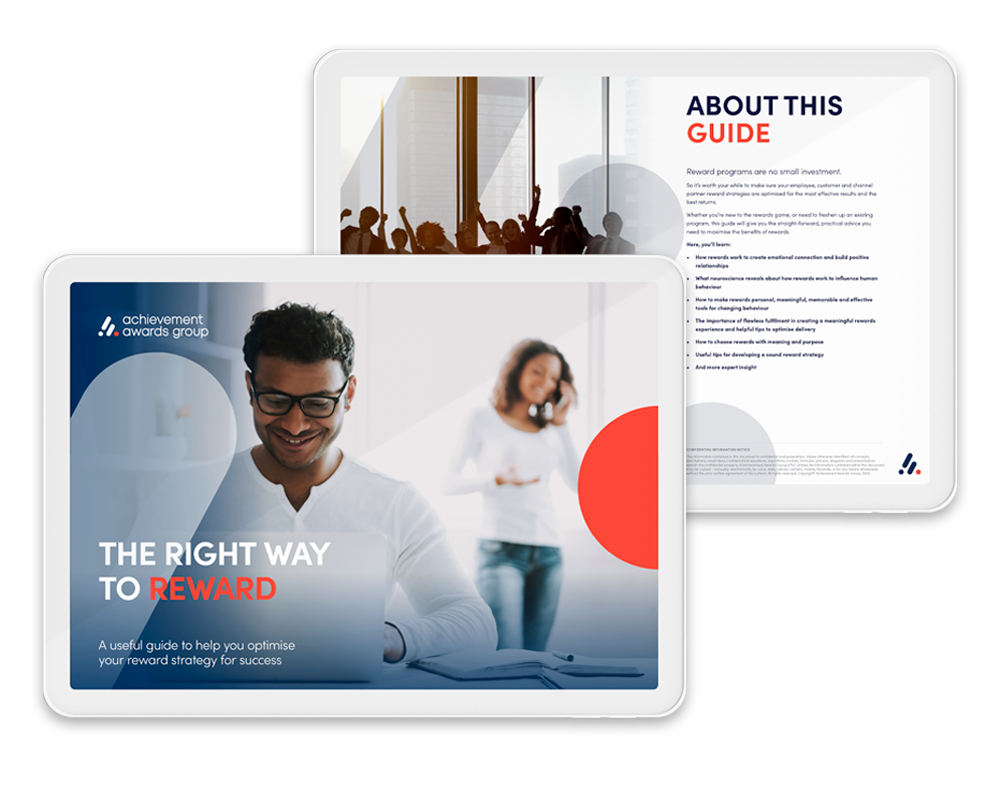 E-Guide will be sent to you via email